Urge Congress to Support and Pass H.R. 5082 - The Practice of Law Technical Clarification Act of 2018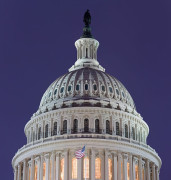 Please join in supporting H.R. 5082, The Practice of Law Technical Clarification Act of 2018;
a bill to protect small businesses in their efforts to seek recovery of their legitimate
accounts receivables by their outside counsel.
This bi-partisan legislation would clarify that the Fair Debt Collection Practices Act ("FDCPA")
so that creditor attorneys can adequately provide legal services to local and small businesses
who rely on these services.
Attorneys, like lenders and consumers, are a necessary part of the "credit economy".
60% of NCBA members represent local retail establishments, small or regional banks, credit unions and medical providers. These small businesses do not have vast legal departments or even in-house attorneys and rely on their local attorneys to ensure that outstanding receivables are paid so that their businesses can continue to operate. NCBA members are small law firms whose attorneys serve the needs of their local community businesses.